BayCross currently is managed by Paul Enderle and Eric Brown, two seasoned executives with over 45 years of business development, finance, and operations experience. Paul and Eric both worked at GE Capital and other businesses, and bring extensive expertise in executive leadership, finance, operations and business development.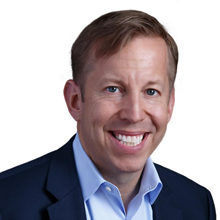 Paul Enderle


Managing Director
Paul Enderle founded BayCross Capital in 2008. Prior to BayCross, Paul was Managing Director at LRG Capital Group, LLC, a global merchant bank and hedge fund, from 2006 to 2008. While at LRG, he invested in companies in the health, technology, media and entertainment, and alternative energy sectors. He also consulted with portfolio companies and clients on capital raising, process improvement, and business strategy.

Prior to LRG, Paul was with GE for 15 years. From 2003 to 2006, he was a Senior Vice President for GE Life Science Finance, where he originated and closed equity and structured debt transactions in the digital health, biotechnology, and medical device sectors. He also invested in venture capital funds as an LP investor on behalf of GE. From 1998 to 2003, he was a Vice President for GE Capital, where he invested debt and equity in middle market companies, including those in the health, technology, media, and manufacturing industries. From 1998 to 2007, Paul invested over $350 million in companies and funds. He also consulted with companies on business strategy and process improvement, bringing in GE resources as needed.
From 1991 to 1998, Paul was an Operations Leader at several General Electric divisions, including GE Capital, GE Aircraft Engines, GE Appliances, and GE Transportation Systems. He managed over 500 people, started new facilities, introduced new products, and spearheaded the implementation of Six Sigma Process Improvement at GE Aircraft Engines and GE Capital. He attained the highest level of "Master Black Belt," a designation given to Six Sigma experts who successfully coach over 20 Six Sigma initiatives. From 1991 to 1993, he was a participant in GE's well-regarded Manufacturing Management Program.
Paul has an MBA from Babson College, summa cum laude, and a BS in Mechanical Engineering from the University of Massachusetts, magna cum laude. He is a registered representative with StillPoint Capital, LLC and has holds his Series 79, 82, and 63 licenses
Paul can be reached at (617) 291-7028 and via email penderle@baycross.com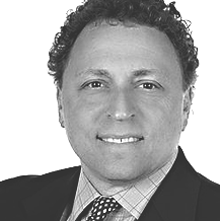 Eric Brown


Managing Director
Eric Brown is a seasoned financial executive with more than 25 years of experience at operating companies and financial institutions. He combines the discipline of large established companies with the energy of small growth-oriented companies. Eric has broad-based experience financing established and early stage companies in energy, technology, industrial, and retail.
Eric was formerly a Senior Vice President at GE Capital, a subsidiary of the General Electric Company (NYSE: GE), where he managed strategic relationships, including financing and cost-out efforts, for GE Capital Corporate Finance's largest clients in New England. Prior to being recruited back to GE in 2006, he was Vice President of Finance (Treasurer) for Petrosearch Corporation, a publically traded oil and gas exploration and production company. At Petrosearch, Eric's responsibilities included capital issuance (equity and debt), institutional investor relations, and the creation of financial media. Brown joined Petrosearch in 2004 while it was a pink sheet company and was instrumental in moving the company to the OTC Bulletin Board.
Previously, he served as National Sales Manager of GE Capital Public Finance Inc. Eric was responsible for strategic direction, creation of new financing vehicles, deal structuring, implementation, and general management of the corporate finance arm of GE Capital Public Finance. Before joining General Electric, he served as Managing Director of the Massachusetts Industrial Finance Agency. Previously, he worked for various financial institutions in New York City in structured and corporate finance. Mr. Brown holds degrees in Economics and French from Bowdoin College in Brunswick, Maine.  Eric is a registered representative with StillPoint Capital, LLC and holds his Series 79, 82, and 63 licenses.
Eric can be reached at (617) 682-2700 and via email at ebrown@baycross.com